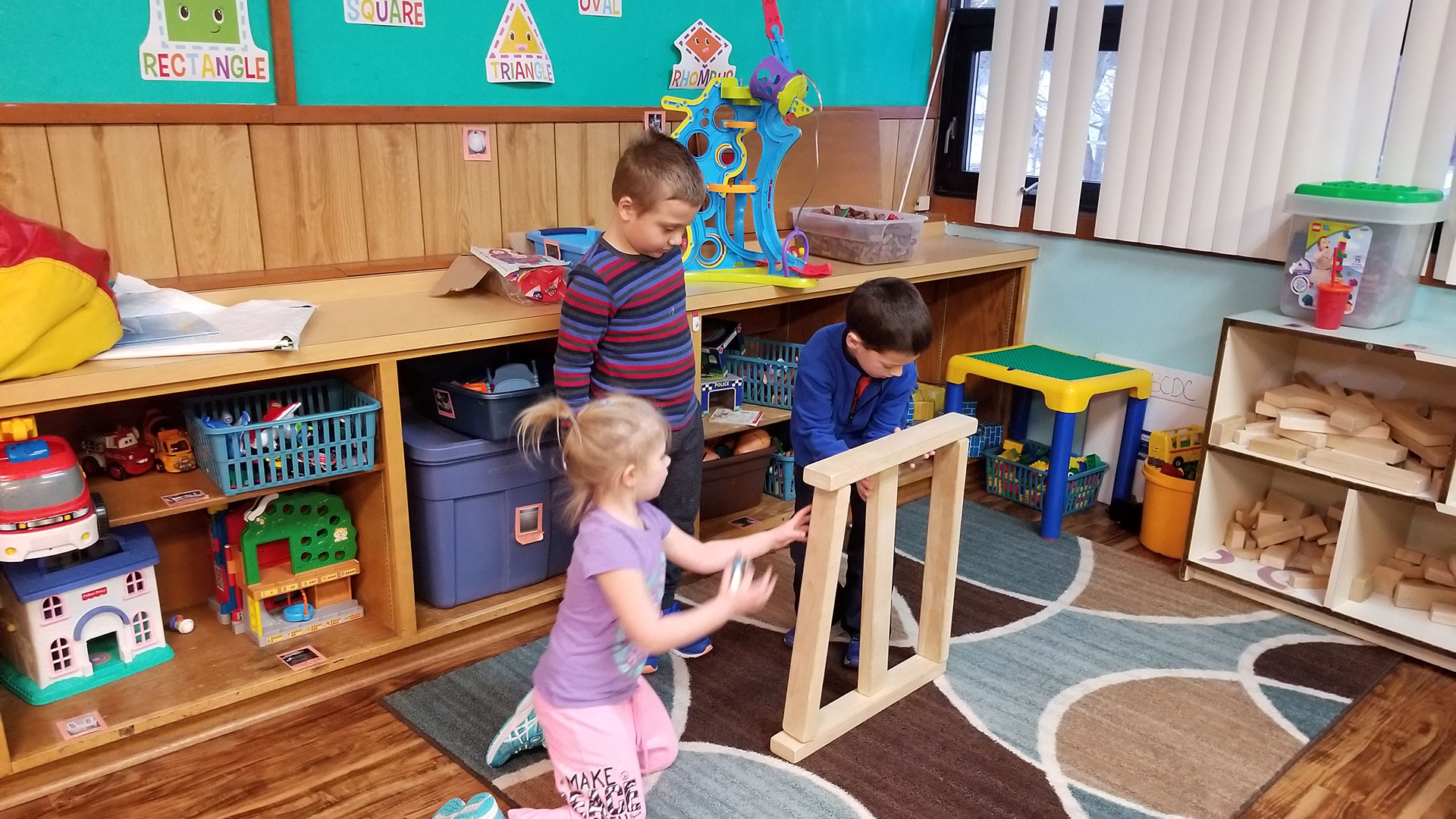 You child's home away from home
Berlin Community Daycare moved to our current location in November 1993 from our previous address on Huron Street.  The center is centrally located in the city of Berlin at 107 West Moore Street, so it's likely not far from your home or work.  Our facility formerly housed the Saint Stan's Catholic Elementary School, providing an appropriate layout for child care as well as a bit of nostalgia for many of our parents!  With safety being our top priority, we have recently equipped our 9,000 square foot facility with a state of the art security system.  We encourage you to call us to make an appointment for a full tour of the center to see first hand what a great place BCDC is for your little one!
It's all about the kids
"Why the silly names?" you might be asking. Children are much more responsive to names and descriptions than they are to a number. When a 3-yearold gets to move to the Sunshine Room they are much more excited and receptive to the change than if they were told they were moving to the 3-year-old Room or Room 3. Basically, each and every decision we make is to ensure that the child care experience is fun and effective, right down to the names of our classrooms!
Click on one of our classrooms listed below to view our center!